Dog Day Afternoon is not just a film for entertainment. To me, it is more a documentary than a film because this masterpiece depicts what exactly happened three years earlier. I pondered over the title of the movie and found out that there must be a link between the dog at the outset of the movie and the chain of events in the story, especially when the inexperienced robbers who were acting like a bunch of bulls in a china shop did not make a good start, and then persisted in continuing and fulfilling the robbery ominously anyhow.
This lack of attention to one's sense of grim foreboding or early sings of misfortune reminded me of the film, The Shining, in which the characters, except for the little child, disregarded the early signs of bad luck.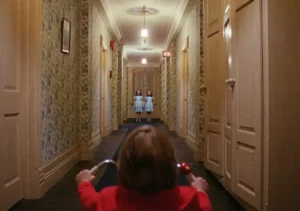 The film is a mixture of tragedy and comedy which was brilliantly orchestrated by Sidney Lumet and so many actors, particularly Al Pacino. It was extremely comic and hilarious from this perspective that the characters had a strong desire for publicity and adventure. This strong desire made some bank clerks stay in the bank voluntarily and the people on the street applaud the bank robbers.
The ending of the film was so fascinating, grim and professional. I had to watch the scene in which the robbers were shot dead and arrested for over 10 times as it was absolutely perfect. All the actors were doing their jobs so perfectly and harmoniously.