Lecture: Noun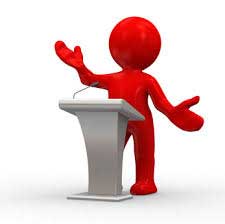 1. a formal talk on a serious or specialist subject given to a group of people, especially students:
We went to a lecture on Italian art.
Who's giving the lecture this afternoon?
2. an angry or serious talk given to someone in order to criticize their behavior:
My dad gave me a lecture on the evils of alcohol last night.
« Back to Glossary Index
No tags for this post.