Are you looking for the most important IELTS preparation tips and tricks that will guarantee your success in the real exam? If you're an IELTS candidate and you need to pass IELTS with a high score for immigration, university education, vocation, etc., you'll certainly find the presented information in this article extremely useful.
Watch this video on IELTS preparation tips
This article is not complete yet.
What is IELTS?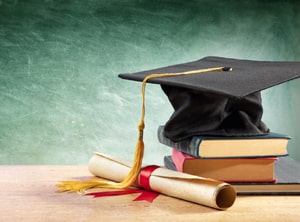 IELTS stands for International English Language Testing System. If you plan to live, work or study in an English-speaking country, like the UK, the USA, Canada, Australia, New Zealand, etc., then you need to be both fluent and accurate in English. A good score in IELTS can be a testament to a high level of proficiency in English.
IELTS test format
There are two different modules in IELTS, and they are Academic and General Training. You need to select the one that best suits you because there are some variations between them. For example, the sections testing your oral skills, i.e. speaking and listening tests are the same in both modules. However, reading and writing tests vary in format.
Listening test
Listening is the first section of IELTS and lasts for 40 minutes. You're given 40 questions to answer. You have 30 minutes to prepare your answers plus an additional 10 minutes to transfer your answers.
Reading test
The second section of IELTS is reading test for which you have 60 minutes to answer 40 questions.
Writing test
In the writing section, you need to write two essays or writing tasks in 60 minutes.
IELTS Academic Writing Task 1
In this task, you are given some visual data in the form of a graph, table, chart, map, etc. and you are supposed to distinguish, describe, summarize or explain the visual information in a report of 150 words. You have 20 minutes to complete the report and the reader of your report is a university lecturer. Please consider the following tips while preparing your report:
Analyze the visual data to get an overview of the information and structure your report. Focus on general trends, major changes and specific features.
Introduction: After recognizing the patterns of the visual data, introduce the visual information in one or two sentences.
Body: The body of your report should include 2 or 3 paragraphs. The body should consist of 2 parts:

General Overview: Report main trends in one paragraph.
Specific Features: Describe or explain some specific features.

Try to use some intensifiers or adverbs like roughly, significantly, sharply, moderately, noticeably, nearly, and the like. This is especially useful when you need to write approximations while the precise numbers are not given in the visual data.
You can write numbers in both word form or digits.
Speaking test
Paper-based vs. computer-based IELTS
These days, for either General or Academic Module of IELTS, you can select paper or computer-based test. Both computer test and paper test share the same format, content, and allowed time. So, the only difference lies in your test day experience. Evidently, you'll take the reading, listening, and writing tests on a computer in a computer test.
However, the speaking test in both computer and paper tests takes the form of a face-to-face interview with the IELTS examiner. In computer-based IELTS, the results are revealed much sooner than the paper-based test. In terms of test availability, computer tests are more frequently administered compared to traditional paper tests.