Are you looking for best short stories in English to read and enjoy? Believe it or not, reading short stories is a great method for improving your English. In this article, you're going to know why reading short stories helps you improve your English. Then you'll be able to choose the best short stories in English to read and listen to.
Table of Contents / فهرست مطالب
Watch this video on short stories in English to read
Why should you read short stories?
We start from the reasons for which ESL learners should certainly read short stories to improve their English. First and foremost, as it is obvious, short stories are shorter than stories or novels. Therefore, they are most suitable for busy people who lack enough time to study longer content. Needless to say, almost everybody is busy these days!
Moreover, compared to novels, short stories can teach ESL students a wider range of vocabulary and topics. This is also related to the consumable length of short stories for English students. For example, in Aesop's Fables, a great deal of literary words can perfectly be taught, and English students can learn them in various themes, such as appearance, fear, friendship, happiness, money, and the like.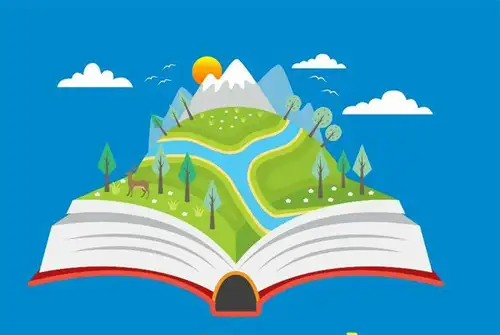 The majority of our short stories at LELB Society are relatively short, and our students can study each one of them in one session. Despite being short, the category of our English short stories can teach ESL students great vocabulary and moral lessons, as well. More importantly, English learners have this great chance to learn vocabulary in real context, which will be discussed in the next paragraph.
Interesting short stories in English to read with educational and didactic messages for all age groups, particularly young learners, can perfectly immerse students in English as English learners are deeply influenced by the themes and plot of the stories. For instance, story readers would develop optimum empathy with the characters of the stories and forget that they are learning a second language, thus making the process of language learning so natural.
Learn vocabulary in context with short stories
English short stories make perfect resources for English learners to learn vocabulary in context because they're not necessarily instructional materials like dictionaries for language learners. It's important to note that successful English learners do not memorize English vocabulary out of context, for example, from a list of isolated words or expressions.
Learning vocabulary out of context is waste of time and effort. Not only should you learn vocabulary in context, but you're also expected to learn vocabulary in real or authentic context, for instance, literary works like English short stories.
Authentic context and resources are materials that are not developed for language learners. Therefore, these non-instructional materials tend to be more natural and have more authenticity. For example, non-instructional books, magazines, plays, TV shows, film scripts, websites, etc. that are not necessarily developed for language learners are classified as authentic context.
Our category of English vocabulary in context includes over 2820 advanced and academic vocabulary with images used in real context. This growing English vocabulary category covers the following subcategories listed below:
LELB Society's students can learn the above 2820 advanced and academic vocabulary with illustrations in our category of short stories in English to read. As a consequence, our short stories are greatly illustrated and enriched with multimedia, thus making perfect English resources for the English learners of the third millennium.
Practice listening with our short stories
Our English short stories to read are supplemented with podcasts and videos. For longer short stories, we've selected their best audiobooks so that our English students could perfectly listen to them as well as reading them. The author of this article, Dr. Mohammad Hossein Hariri Asl, has narrated our English short stories to read and listen to in order to add all multimedia to them.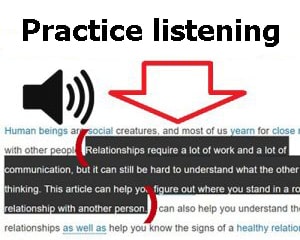 In addition, we've installed the best text-to-speech functionality on our website. Therefore, our English students can select any text, including short stories in English to read, and listen to the selected text. Accordingly, our students can improve their listening comprehension in the most accurate way ever without the necessity of looking up difficult words in their dictionary to check their pronunciations and definitions. 
Storytelling in English and Farsi
Our students at LELB Society are encouraged to practice oral reproduction of short stories in both English and Farsi to tell the stories in their own words orally in our live classes. Oral reproduction of stories or بیان شفاهی داستان (its Persian translation) is a great activity to practice speaking in English and Farsi.
Furthermore, to practice speaking, our students can complete unfinished stories initiated by us, e.g., in our storytelling forum in Farsi or انجمن داستان گویی در فارسی. This activity can certainly unleash students' creativity to a great extent to finish open-ended stories. Additionally, ESL learners and Persian students have this exceptional chance to practice writing collaboratively and interactively.
This is because each student needs to review the plot of stories in the form of comments before writing the rest of the stories. In this activity, we perform error correction in the form of replies, which are conspicuous because they're indented from the ordinary comments as depicted in the above picture.
Persian short stories with English translation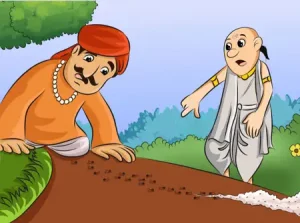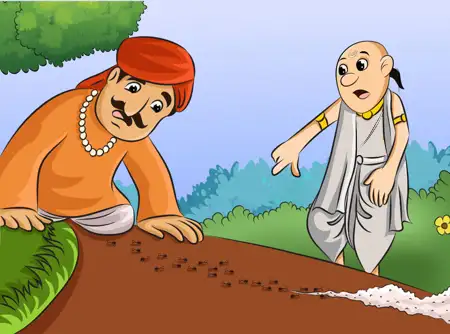 LELB Society is a bilingual academy of English and Persian. For this reason, our students can easily find the Persian version of our short stories in English to read. Our students can enjoy comparative literature by comparing our short stories in English to read with their Persian versions. Our Persian short stories with English translation come with podcasts or videos based on flipped learning with the same features and elements in our English short stories.
Our short stories in English to read with their Persian or Farsi versions make our bilingual academy a perfect place for those parents who like to raise bilingual children who can speak English and Persian equally well. What's more, the professional team of our teachers and authors are fluent in both English and Farsi to enable, feed, and support our bilingual students 24/7. 
Latest short stories in English to read
Below, you'll find the latest short stories at LELB Society with the following features: 
Podcast or video embedded in the stories
Persian version of these English short stories to learn Farsi online
Text-to-speech functionality to select any text and listen to the selected text on demand
Best comment box UI (User Interface) to leave text and voice comments or questions about the short stories
List of new vocabulary and expressions to learn in real context
List of questions about the short stories for ESL learners to answer