Do you need to learn basic Farsi grammar easily to speak Persian and write in Farsi flawlessly? Although it might first seem rather intimidating to learn Persian grammar, we reassure you that learning Farsi grammar is a lot easier than what you think. However, this largely depends on whether you use an operational learning method taught by experienced teachers or not.
Table of Contents / فهرست مطالب
Watch this video on basic Farsi grammar
Why learn basic Farsi grammar?
Grammar in any language plays a key role in organizing and structuring the words and vocabulary in a standard and well-formed manner. Grammar makes sure your language performance is accurate and unambiguous. You might already know hundreds or thousands of Persian vocabulary. Nevertheless, it doesn't guarantee you'll be using the Persian language correctly to make yourself understood to native Persian speakers and understand them in return.
From basic to advanced grammar in Farsi
It is quite obvious that this article consisting of around 1000 words is never sufficient to teach you basic Farsi grammar, and I've not made this claim, either. In fact, by studying this article, you'll learn how to master Persian grammar either asynchronously in our comment forms and Persian forum, or synchronously in our best online Farsi course.
Learn basic Farsi grammar asynchronously
At LELB Society, which is a bilingual academy of English and Persian, asynchronous learning is practiced as much as synchronous learning. To explain more, our English and Farsi students can perfectly learn and practice both English and Farsi in the following two asynchronous channels of communication:
Comment forms at the bottom of lessons
We have already taught all lessons at LELB Society and embedded the video tutorials in them. This also includes our Persian language resources. Therefore, you can easily access over 400 Persian lessons with videos and comment forms taught based on flipped learning. That's why LELB Society is the best website or application to learn Farsi free.
For example, you can study the growing archive of basic Farsi grammar in our English and Persian school including 26 lessons on Persian grammar with videos and comment forms. Then if you come across any question in the lessons, you can simply leave your questions in the comment boxes at the end of the lessons. Needless to say that we respond to all questions immediately and in detail.
Persian forums and discussion boards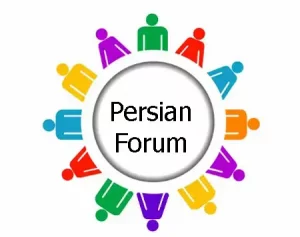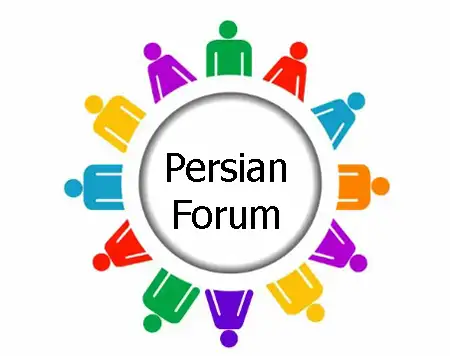 What if you had questions about Persian grammar that are not included in our lessons? No worries, as we have you covered. LELB Society has the largest and most active Persian forum for non-Persian speakers. In our Persian forum, you can simply create a new topic, and post your question on Persian grammar.
Flipped learning and asynchronous learning are two cornerstones of LELB Society methodology. For this reason, all Persian lessons, including grammar, come with video tutorials or lectures embedded inside them. This is the very essence of flipped learning, in which the teacher or lecturer does not teach a lesson or course again and again. On the contrary, you can study the lessons and watch the corresponding videos as many times as you wish.
That being so, you can literally learn Farsi free with our premium lessons and videos, and our constant support through asynchronous learning. It is interesting to note that at LELB Society, you have this chance to learn from other Farsi students as well taking place in our comment forms and discussion boards interactively.
Tenses in Persian grammar
As a general rule, we recommend our Persian students start from learning about tenses in Farsi grammar. We've already taught all major tenses in Farsi, such as simple present, present continuous, simple past, past continuous, future tense, and the like. Study all lessons on Farsi tenses with video tutorials and comment forms.
Verb conjugation in Farsi grammar
Years of experience have shown us that non-Persian speakers find verb conjugation in Farsi rather complex and confusing. This is because verb conjugation in Farsi is relatively more complicated in English. For instance, in Farsi, the present and past roots of verbs are different. Moreover, the ending parts of verbs or inflections vary in agreement with the 6 subject pronouns in Farsi.
Our lessons on verb conjugation in Farsi together with video tutorials and comment forms to ask us your questions can meet all your needs to learn basic Persian grammar. It should be pointed out that at first glance, you might think that the lessons are totally explained in Farsi. However, we encourage you to play the embedded videos. As a matter of fact, Dr. Mohammad Hossein Hariri Asl, the found of LELB Society and the author of this article, has explained these lessons in English, as well, for non-Persian speakers.
Lessons on basic Farsi grammar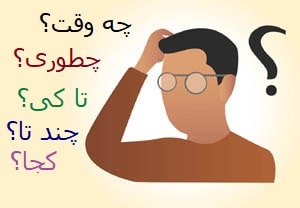 The following list includes some lessons on Persian grammar with video tutorials and comment forms available free to our Persian students. Please note that the grammatical terms have been presented in Farsi, but we've explained them in simple English in the video tutorials that are embedded in the lessons.
Learn Persian grammar practically
Why learn basic Farsi grammar theoretically in Persian textbooks when you can practice it in the most practical way through trial and error in our comment forms and discussion boards? As shown in the above screenshot, our experienced native Persian teachers analyze and correct all of your grammar mistakes in the comment boxes and forums for free with adequate explanations in both English and Farsi.