Are you willing to know how to learn Persian language or Farsi quickly and effectively and enjoy the process of learning? If your answer is YES, then guess what? We've good news for you! This article has been written for you as a practical guideline on how to learn Farsi.
Table of Contents / فهرست مطالب
Watch this video on how to learn Persian language
Best Persian language resources
Unlike popular languages like English, finding standard and comprehensive Persian language resources is extremely difficult. As a result, Farsi learners generally use some clichéd Persian resources that don't get updated according to the learners' current needs from a communicative point of view.
These Farsi materials are normally presented as some Persian coursebooks, and most of them fail to satisfy the communicative needs of Persian learners in the 21st century. At LELB Society, which is a bilingual academy of English and Persian, we've taken a unique approach to teaching Farsi.
Our educational approach is not book-centered at all. As a matter of fact, we consciously do NOT use Persian books or coursebooks that are available in the market. We believe books are more or less static context without much multimedia, namely embedded podcasts and videos.
As a result, we use Persian multimedia content that we have been developing since 2017 in our professional Persian teachings and learning packages. In other words, developing original Persian content and resources with multimedia takes precedence over teaching Farsi online at LELB Society.
Our Farsi students can access 400+ topnotch Persian lessons with videos, comment forms, and discussion boards. These lessons have been taught based on flipped learning so that you could experience asynchronous learning in Farsi by studying the Farsi lessons and watching the corresponding video tutorials embedded in the lessons.
How to learn Persian language asynchronously?
As mentioned above, learning and practicing Farsi are NOT limited to online Persian classes at LELB Society. As a matter of fact, the main part of learning Farsi occurs to you before and after live classes, thanks to our comprehensive Persian language resources and constant support of Farsi students through flipped learning.
In other words, with the help of our out-of-class activities taking place before and after online Persian classes, some of our students do not need to attend our live classes on Farsi. These Farsi students believe that all of their academic needs are satisfied asynchronously with our premium Persian materials and asynchronous channels of communication, namely Persian forums and discussion boards.
To review some of our students' opinions about their educational experience in our learning community, please visit our feedback box for LELB Society's students. Our asynchronous Persian language learning system can greatly benefit you in the following ways:
It's much more cost-effective in terms of tuition fee compared to online farsi classes as you only pay for monthly subscription.
Asynchronous learning merged with flipped learning can promote learner autonomy and interdependency, which is learning from each other interactively.
If you're so busy and cannot attend classes at fixed times, you can greatly enjoy flexibility in time by opting for asynchronous learning in Farsi.
You can try asynchronous learning in Farsi FREE before registration, and if satisfied, register and become a student at LELB Society.
Practice Farsi in Persian forums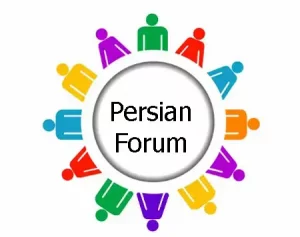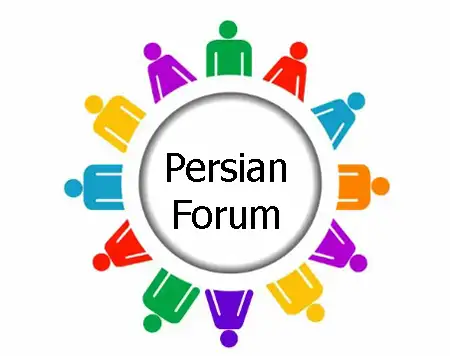 Our Farsi students can make great use of our Persian forums and discussion boards for a variety of educational purposes. Our Persian forums support both text and voice / audio commenting system so that you could practice both writing and speaking in Farsi. This way, you can interact with your Farsi teacher and classmates at your convenience, creating new topics in forums, replying to the existing comments and topics, and the like.
You can use our Persian forums together with our interactive comment forms to practice asynchronous learning in Farsi. These asynchronous channels of communication can perfectly supplement our online Farsi classes. For instance, we have special Persian forums for essay writing, storytelling and exchanging questions and answers in Farsi.
Learn Farsi with short stories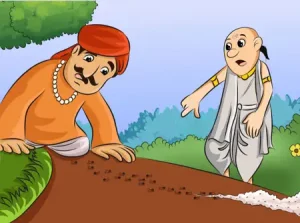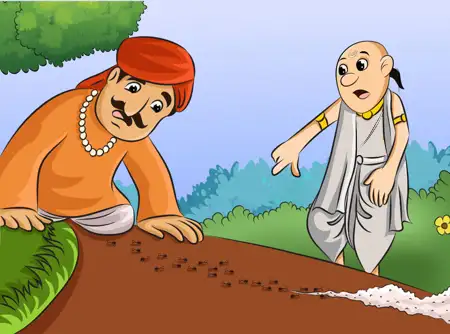 If you like to know how to learn Persian language with short stories and engaging content, you can study this article on learning Persian with great short stories. We have selected, translated and simplified best Farsi stories for our members and students. Learning Farsi with short stories at LELB Society will provide you with the following benefits:
All Persian short stories come with videos and podcasts embedded in the lessons.
You can enjoy comparative literature by studying the English version of our Persian short stories.
Our Farsi stories are carefully illustrated to help our learners, particularly young learners, enjoy visuals and colorful images for a better learning experience.
For each Persian story, there is one interactive comment form and Persian forum to practice storytelling in Farsi. Our comment forms and discussion boards support voice commenting, as well.
Our Farsi short stories are didactic and educational because they can teach you, especially young learners, moral and ethical lessons. Persian learners at LELB Society can practice speaking in Farsi through the activity of oral reproduction of Persian short stories in our live classes. They can also practice summary writing on the plot of the stories in our comment forms and Persian forums.
Many Farsi learners ask us how to learn Persian language, especially Persian alphabet. It seems learning Persian alphabet, particularly for adult Persian learners, is really important and interesting. However, learning how to read and write in Farsi is quite different from western languages as there are many dissimilarities between them.
We have already taught all Persian letters with video tutorials both in English and Farsi for non-Persian speakers. We use digital boards to facilitate learning Persian alphabet as in Farsi some letters are attached to each other and some are written separately. We have also one special Persian forum to practice writing.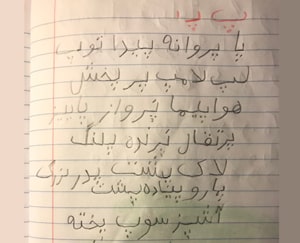 Our Farsi students can send us their Persian essays and/or handwritings without any limitation during their monthly membership at LELB Society. Our professional Persian teachers will carefully analyze your essays and handwritings in Farsi and inform you about any possible grammar or handwriting mistakes in Farsi.
Educational activities to learn Persian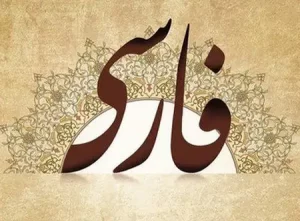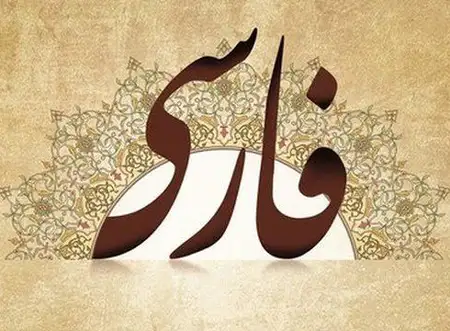 Our Farsi students can enjoy a vast array of interesting and useful activities to maximize their learning experience in our online Farsi school. We're going to wrap them up in the following outline:
Sending us an unlimited number of text comments, voice comments, and handwritings in the form of screenshots to practice writing and speaking asynchronously
Conducting research in Farsi and presenting the obtained findings in online Farsi classes to practice reading and speaking in Farsi at the same time
Making sentences with some given words and phrases in our comments forms and discussion boards to get more familiar with Persian grammar and sentence formation
Holding engaging discussions on challenging questions in Farsi to practice speaking
Taking spelling tests in Farsi to measure your listening comprehension and spelling ability
Learn Farsi online individually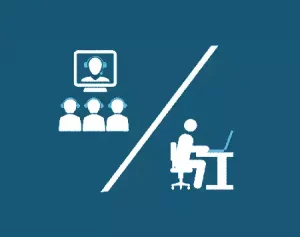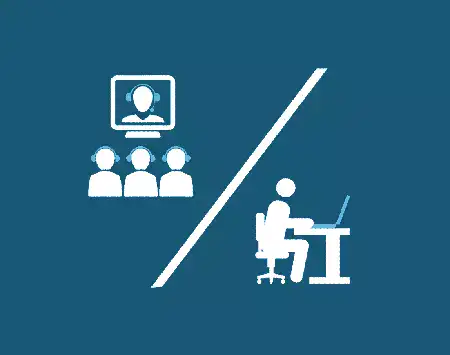 We highly recommend self-taught education and asynchronous learning in Farsi to our adult Persian learners who are not able to participate in our Farsi classes at fixed times. If you're curious to know how to learn Persian language individually and on your own at LELB Society, then you should study this article in Farsi on self-taught education and individualized learning for Persian students.
If you cannot understand this article in Farsi, you can contact us for more detailed information. Please note that LELB Society's educators and personnel are all fluent in English, as well. Additionally, you can get in touch with us from our live chat widget that you can see at the bottom-right corner of your screen. Furthermore, you can take a tour at LELB Society to get more acquainted with our online services and user interface for a more profound learning experience.
Round table activity in learning Farsi
We use one of our chief activities at LELB Society, which we call Round Table, to help our students practice learning Farsi both individually and interactivity. Additionally, LELB Society's Persian learners can improve their Farsi both synchronously and asynchronously by means of our round table activity.
The gist of our round tables is that before any synchronous / live Farsi class, we assign some special lessons and tasks in Persian to our students by sharing their direct links. The assigned Persian resources have video tutorials, multimedia, comment forms, and Persian forums. Our students can study the assigned materials before our Persian classes and watch or listen to the embedded multimedia files as many times as they wish, which is the very essence of flipped learning.
They can learn persian vocabulary in real context, thanks to our embedded flashcards and visuals. Then, especially in our group Farsi classes, each student is supposed to write at least one fresh comment and one reply to the existing comments in the comment boxes and Persian forums. Our students are also encouraged to create new topics in our Farsi forums before the upcoming Persian class.
As logically expected, some Farsi lessons at LELB Society have over 100 interactive comments and replies posted by our students offline and asynchronously. In the end, in our live classes on Farsi, we chiefly concentrate on our students' contribution to our online community in the form of comments, replies, questions, and topics in our Persian forums by discussing them orally.
Study our recent Persian lessons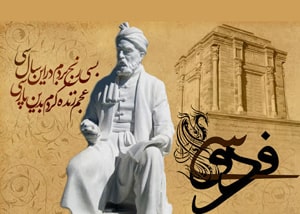 The following are the most recent Persian lessons among 400+ Persian language resources with video tutorials embedded in them. It's interesting to note that all these lessons are thematically linked to each other through tags. You can study popular tags used in our lessons.
Our Persian lessons with videos and comment forms plus Persian forums with our full support 24/7 have made our bilingual academy a perfect platform for non-Persian speakers to enjoy learning Farsi and feel their significant progress in learning Persian. The following are among the most recent Persian lessons with excerpts only accessible to our Persian students on free trial.